Yamaha AV Receiver RX-A8A
Yamaha
SKU:
Availability:
Usually ships between 1 - 5 days, subject to availability
A8A - 11.2 ch Ultimate quality AVENTAGE with Surround:AI™, HDMI™ 7-in/3-out, the latest QCS407.
11.2 channel powerful surround sound with Zone2/3/4
Wi-Fi, Bluetooth®, AirPlay 2, Spotify Connect and MusicCast multi-room audio
AURO-3D®
Dolby Atmos® and DTS:X® with CINEMA DSP HD3
SURROUND:AI automatically optimizes the surround effect in real time
HDMI™ 7 in/3 out, 8K60Hz, 4K120Hz, HDR10+
Dedicated gaming function(ALLM,VRR,QMS,QFT) via FW update
Dual ESS SABRE ES9026PRO Ultra DAC for the ultimate high performance conversion
YPAO™-R.S.C. with 3D, multi-point measurement, precision EQ and low frequency mode
Voice control with Alexa and Google Assistant devices. *Availability varies by region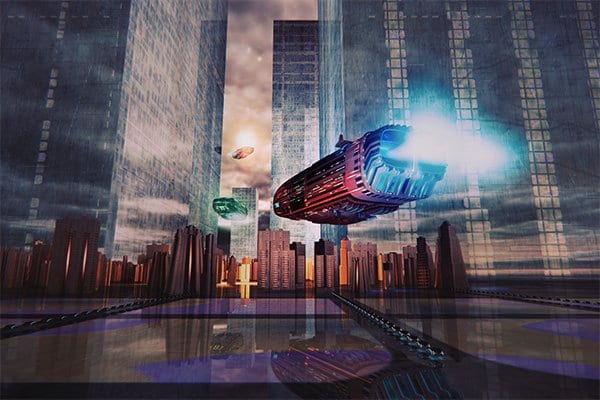 TRUE SOUND
Make every night movie night. In fact, feel like you've entered the story. The Yamaha approach to tonal balance delivers incredibly detailed and accurate timbre in each voicing. Dynamism is found in the emotive contrast between the stillness and motion in the movie. The urgency and suspense between action scenes is palpable through the sound field that is created.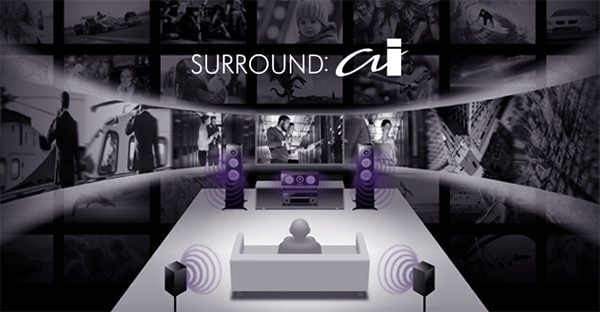 SURROUND:AI™
AI technology built into the DSP analyses the scene of the entertainment content and then creates the optimal surround effect to reproduce it with the ultimate impact. This AI instantaneously analyses scenes by focusing on distinct sound elements such as dialogue, background music, ambient sounds and sound effects, and automatically optimizes the surround effect in real time. Imagine having a Yamaha sound engineer right there whilst your listening, tuning the best sound live and specifically for you. AI technology creates a compelling sense of realism with expressive power beyond conventional sound field effects, giving you the most profound entertainment experience possible. Qualcomm® QCS407 with 64-bit high precision processing delivers precise surround sound.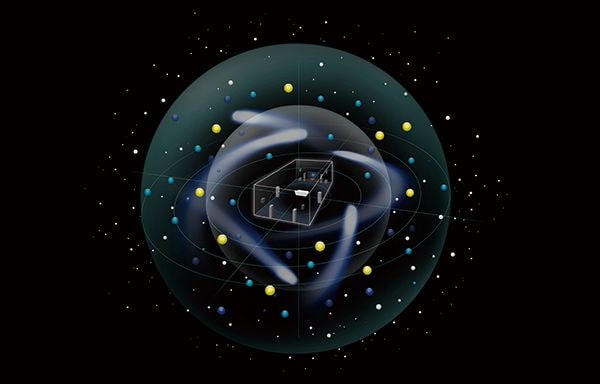 Cinema DSP HD3 for Movie, Music and Game
Yamaha's flagship 3D sound field playback technology was created by combining actually measured sound field data with cutting edge digital signal processing technology. The revamped CINEMA DSP HD3 features new signal processing algorithms and maximises theatre sound effects, accurately reproducing a new dimension of realism for a sound field with a rich sense of presence and no feeling of boundaries. By using front, centre and surround speakers to create a rear virtual speaker, CINEMA DSP HD3 playback up to 11.1 channels is possible* even with a 7.1-channel speaker configuration.
*Requires connection to a front presence speaker.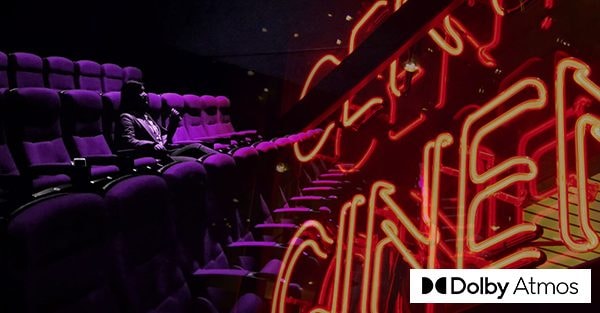 Dolby Atmos® with Height Virtualizer
For those without in-ceiling or upward firing speakers in their system, Dolby Atmos® with Height Virtualization Technology simulates the Atmos experience with forward facing-drivers. Configure up to five speakers to replicate the effect of two in-ceiling speakers, or utilize all seven channels to simulate the powerful effect of four overhead speakers.
Feel every dimension in Dolby Atmos®. Enjoy a 5.1 surround speaker system and two additional overhead speakers or two Dolby Atmos® elevation speakers, delivering dramatic overhead effects for truly enveloping audio – including Dolby Surround upmixer for legacy content.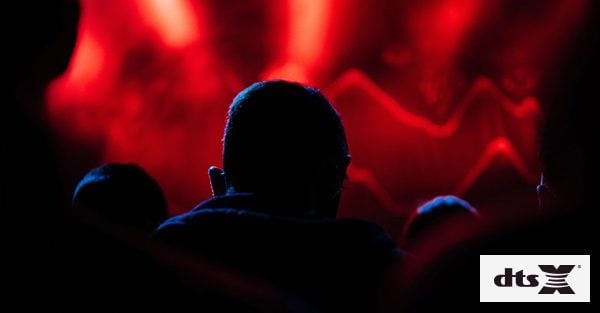 DTS:X®
DTS:X immersive audio formatting places sound where it would naturally occur in space, creating life-like, multi-dimensional audio. The included spatial remapping engine of DTS Neural:X™ offers improved immersion and heightened realism in all your favorite movies.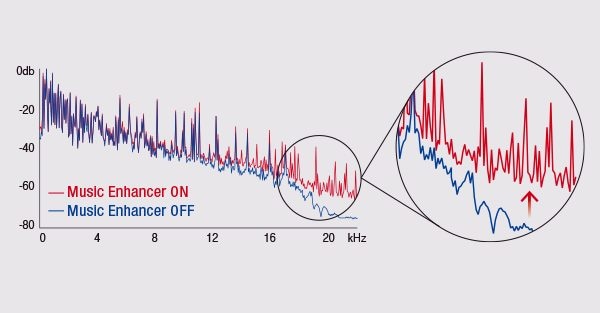 Compressed Music Enhancer
When music is encoded into a digitally compressed format like MP3, the frequency response suffers. Yamaha's Compressed Music Enhancer employs sophisticated digital signal processing using exclusive algorithms to restore what was lost, so the music always sounds the way it should.
SPECIFICATIONS
RX-A8A
Amplifier Section
Channel
11.2
Rated Output Power (1kHz, 1ch driven)
185 W (8 ohms, 0.9% THD)
Rated Output Power (20Hz-20kHz, 2ch driven)
150 W (8 ohms, 0.06% THD)
Maximum Effective Output Power (1kHz, 1ch driven)
220 W (8 ohms, 10% THD)
High Slew Rate Amplifier
Yes
Surround Sound Processing
Surround:AI
Yes
CINEMA DSP
Yes (HD3)
DSP Programs
24
Dialog Level Adjustment
Yes
Virtual Presence Speaker
Yes
Virtual Surround Back Speaker
Yes
Dialogue Lift
Yes
SILENT CINEMA / Virtual CINEMA DSP
Yes
Dolby Atmos
Yes
Dolby Atmos Height Virturalizer
Yes
Dolby TrueHD
Yes
Dolby Digital Plus
Yes
Dolby Surround
Yes
DTS:X
Yes
DTS-HD Master Audio
Yes
Auro 3D
Yes
Audio Features
File Format
MP3 / WMA / MPEG-4 AAC: up to 48 kHz / 16-bit, ALAC: up to 96 kHz / 24-bit, FLAC: up to 384 kHz / 24-bit, WAV / AIFF: up to 384 kHz / 32-bit, DSD: up to 11.2 MHz
Pure Direct
Yes
Compressed Music Enhancer
Yes
High-resolution Music Enhancer
Yes
YPAO multi-point measurement
Yes with R.S.C. (Reflected Sound Control) , 3D, 64-bit High Precision EQ Calculation and Angle Measurement
YPAO Volume
Yes
Adaptive DRC (Dynamic Range Control)
Yes
Initial Volume & Maximum Volume Setting
Yes
A.R.T. Wedge
Yes
Bi-amp capability
Yes
Audio Delay
Yes (0-500 ms)
DA Converter

384 kHz / 32-bit ESS Hyperstream DAC ES9026PRO x2

Video Features
HDMI eARC
Yes
HDMI Audio Return Channel
Yes
HDMI Pass-through

8K60AB, 4K120AB, 40GBPS

HDMI Up-scaling
Yes up to 8K
HDMI Up-conversion

Yes (Analog to HDMI)

Dolby Vision
Yes
HDR 10+
Yes
VRR/ALLM/QMS/QFT

Yes (via firmware update)

Video adjustment
Yes
Connectivity
MusicCast Surround
Yes
HDMI Input/Output
7 / 3 (HDCP2.3)
HDMI CEC
Yes
USB Input
Yes
Network Port
Yes
Wi-Fi
Yes (2.4 / 5 GHz)
AirPlay 2
Yes
Bluetooth
Yes (SBC / AAC)
Front AV Input
USB
Digital Audio Input/Output: Optical
3 / 0
Digital Audio Input/Output: Coaxial
2 / 0
Analog Audio Input/Output
6 / 0
Phono Input
Yes
XLR Terminal
Yes
Component Video Input/Output
1 / 0
Composite Video Input/Output
2 / 0
Preout
11.2-ch
Headphone Output
1
Tuner Section
FM/AM Tuner
Yes (Availability varies by region.)
DAB Tuner
Yes (Availability varies by region.)
User Interface
On-screen display
Graphical User Interface
SCENE

SCENE PLUS (8 sets)

App Control
Yes (iPhone / iPad / Android phone / tablet)
Web Browser Control
Yes
Remote Control Unit
Yes
Zone Control
Zone 2 Audio Output
Preout / HDMI
Zone 3 Audio Output
Preout
Zone 4 Audio Output
HDMI
Powered Zone
Zone 2 / 3
Zone Video Output
HDMI

(Up to 4K/60Hz)

Zone B Output
HDMI
Zone GUI
Yes
RS-232C Interface
N/A
+12V Trigger Output
2
Remote (IR) Input/Output
1 / 1
Party Mode
Yes
General
Standby Power Consumption (IR only)

<0.4 W

Auto Power Standby
Yes
ECO mode
Yes
Dimensions (W x H x D)

435 W x 191 H x 442 D mm (with antenna up: 435 W x 270 H x 442 D mm)

Weight
21.4 kg